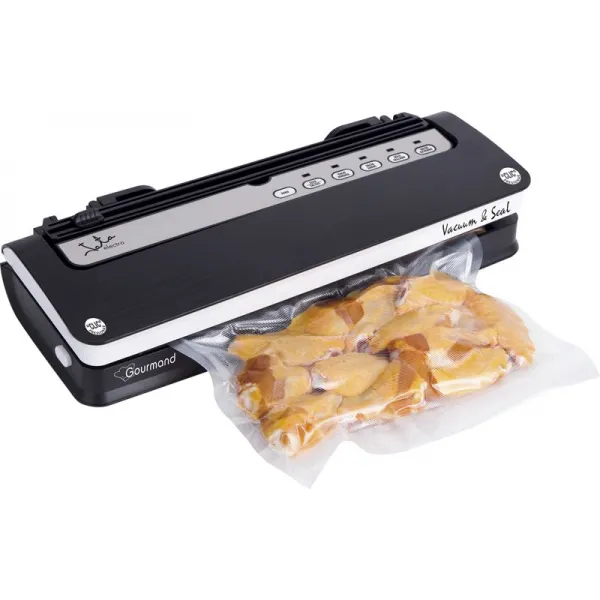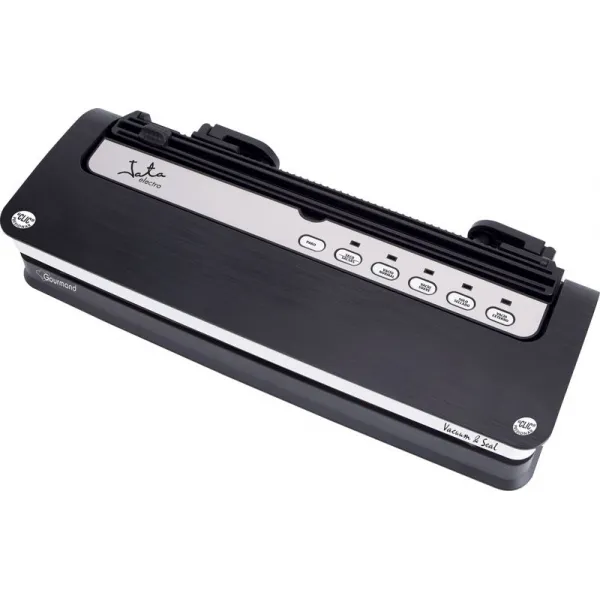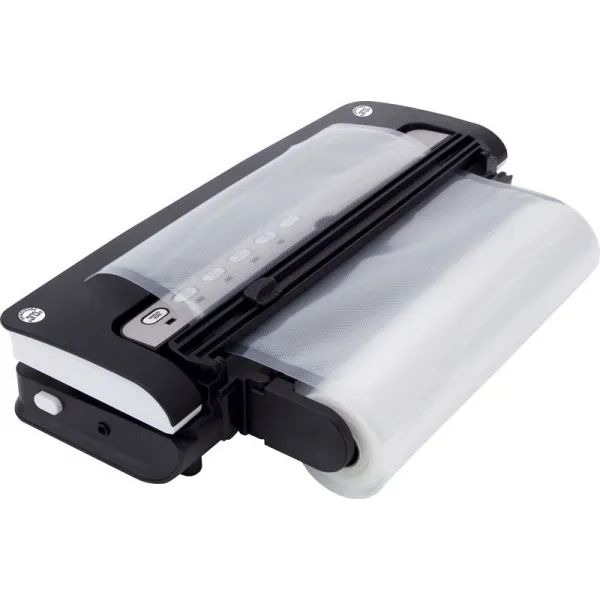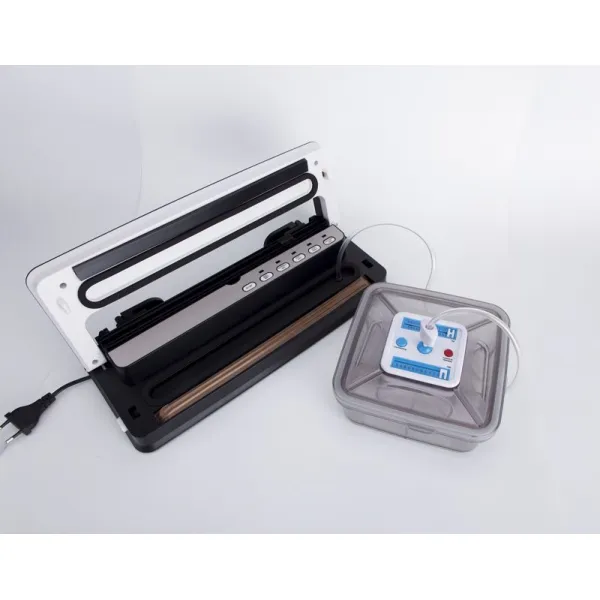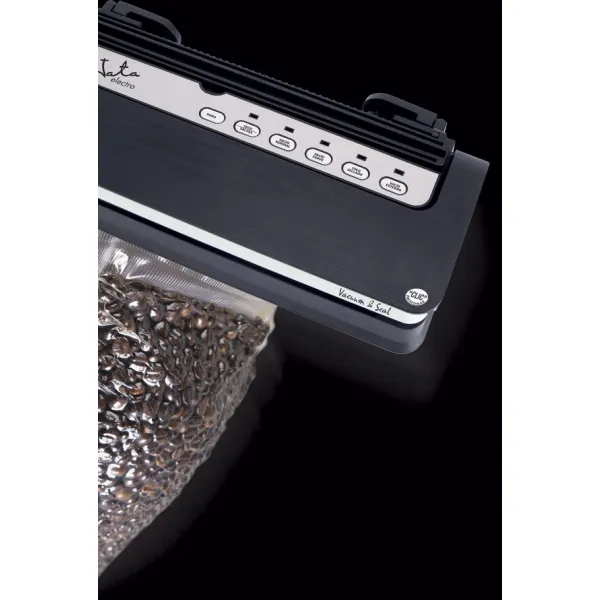 Vacuum sealer EV107
Vacuum packing and sealing machine to conserve the nutritional properties of food. Suitable for use with bags and rolls
Double sealing line
Cutting function
Vacuum bowl function
Multiply per 5 the food life and keep unaffected the nutritional properties.
Healthy and hygienic vacuum and seal.
Vacuum free system.
Double sealing line.
Vacuum pressure: max. 0,60 bar.
Pump capacity: 5,5 L. min.
"Only seal"function. Suitable for using with roll. Cutting function.
"Soft seal" function to protect delicate food from crushing.
Sealing time: - 11 seconds dry food - 14 seconds sauces.
Vacuum bowl function. Vacuum tube included.
Suitable for bags of 28 cm wide.
Bag roll holder.
Vacuum chamber with removable tray.
Cord storage.
Voltage 230 V.
Power 165 W.
Packaging unit

4

Packaging dimensions (m)

0,484 x 0,46 x 0,24

Boxes per layer

7

Layers per pallet

3

Height boxes / pallet

0,180

Unitary barcode

8421078034742

Barcode packaging

18421078034749

Unit box (cm)

44,6 x 11,6 x 21,8

Unit weight (kg)

0,79
7 other products in the same category: